DOCTOR TESTIMONIALS
CLIENT TESTIMONIALS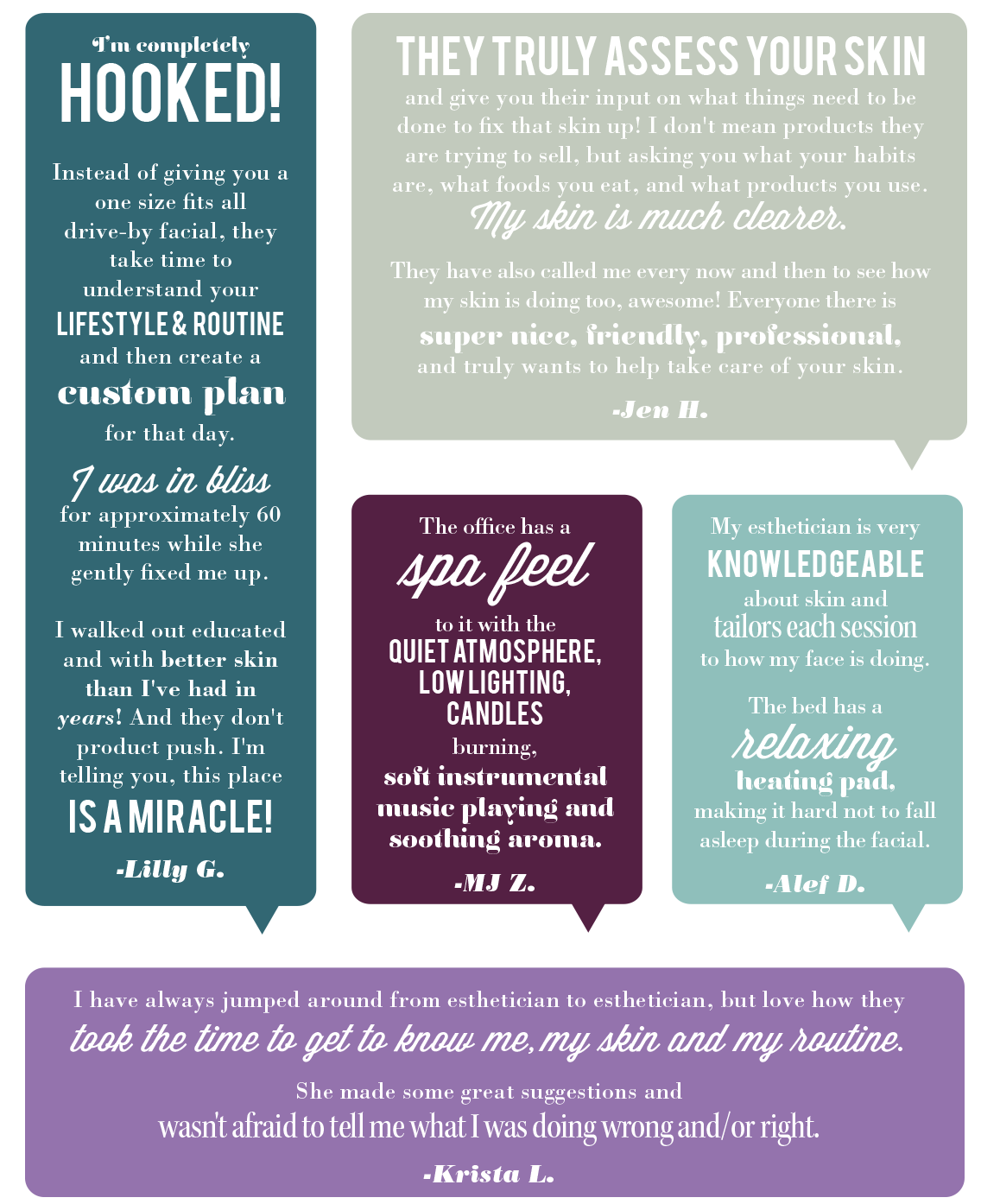 ADDITIONAL TESTIMONIALS
Truly a great find for facials and peels
-Jayne W.
I have had my share of facials in the past but always found them lacking in results.  The experience was pleasant but not much different than a massage.  I found my dream facial experience at Surface.  I receive the results of medical spa but the experience and relaxation of a day spa.  Added bonus, Surface doesn't upcharge for different services so I never have to worry about what they are going to charge me next.
-Jennifer T.
Always pleasant, professional and friendly. Facials are great and they give excellent hand and foot massages.
-Meeta P.
The whole experience was beyond my expectations! Esthetician was very knowledgeable and gave me some key tips on how to take better care of my skin. She let me know exactly what she was doing throughout and made sure I was comfortable the whole time. The relaxing music, heated bed, and aromatherapy were just some of my favorite parts!
My skin today looks great it's a lot smoother and my pores are noticeably smaller.
-Vanessa B.
I have never been happier with my skin.  They have done an amazing job making me look fresh and young and acne free.  My esthetician is thorough and relaxing. She has even given me guidance on how to prevent further sun damage. The rooms and tables are comfortable and I love that the tables are warmed and have a pillow beneath your knees. My skin is the happiest it has ever been.  I highly recommend her and the spa.  Best skin experience yet.  I go to Surface before my dermatologist!
-Jennifer A.
Amazing! They design a personal treatment designed to bring out your best.
-Mike B.